OUR SOLUTION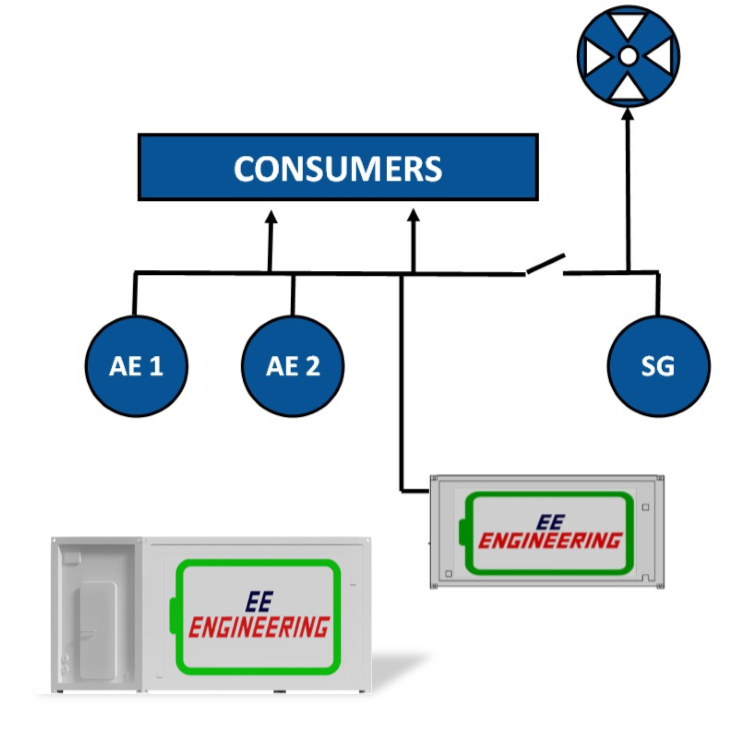 Energy is stored in water cooled lithium ion battery cells. Batteries are housed in a 20' high cube container.
Main function of the batteries is to act as backup during operational failure of one diesel generator.
Auxiliary equipment is housed in same container as the batteries.
Battery's shall be capable to supply power until st-by diesel generator starts. Container is installed on open deck on a of the ship owner chosen location.
Container is built to meet marine standard.